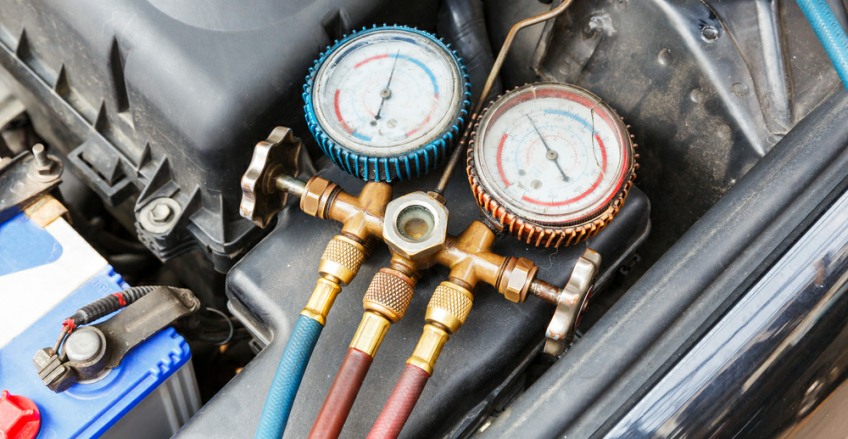 Air Conditioning Services
In order to keep your car air conditioning system running efficiently it is recommended that you get the system serviced every two years with gas and lubricant. This is commonly known as an air conditioning regas.

Derby Auto Electrical offer a service to see if the gas pressure has dropped. Low pressure can result in a loss of cooling efficiency, which in turn makes your car engine work harder and therefore use more fuel.

As the air from the air conditioning system is dryer than the outside air, your air conditioning system will also de-mist your windscreen more rapidly in colder weather, so long as it is operating efficiently.

An air conditioning service will include the removal of the old refrigerant gas, dye and lubricant. The system will then be cleaned and any moisture removed. Once that has been completed, new oil, dye and refrigerant gas will be added and a temperature reading will be taken to ensure that the re-gas has made improvements to the cold air temperature.
Our featured services
We guarantee to deliver
Derby Auto electrical will ensure all work carried out on your vehicle is carried out in a timely and efficient manner only using O.E quality parts which come fully guaranteed.

The wording within the car industry to best describe the parts we use are "Original Equipment" parts abbreviated to "O.E" for short.
Our service team will keep you fully updated throughout and will contact you should any additional work need to be carried out before going ahead for your total peace of mind.